5 tags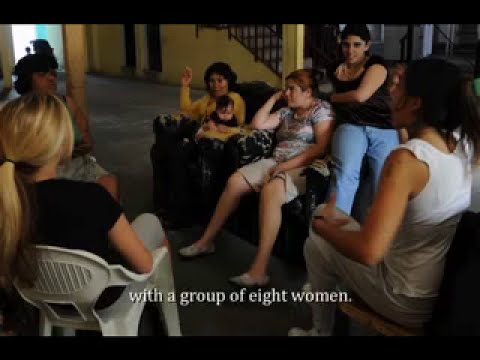 Creative Voices Exhibit Opens Tonight, April 26th...
Join us tonight at the IMUG Starbucks for the opening of the Creative Voices Exhibit! There will be free snacks and drinks beginning at 6pm so come hungry!
1 tag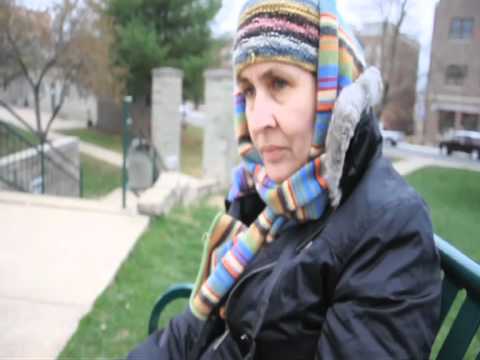 1 tag
Never Too Late
            When we first leave the nest and move out on our own we typically seek independence, self-sufficiency and a lifestyle that embodies our beliefs and ideologies. It's the American Dream. For Diane Collins, it took her 48 years to begin establishing such liberty.             "I've taken care of husbands, children, everything – cats, dogs," Diane said. "This is very new to me to be...
1 tag
1 tag
Violence Against Women Doesn't Discriminate →
This is a thorough look at the prevalence of violence against women done by ICRW, the International Center for Research on Women. It explains how violence against women as an issue does not discriminate; it transcends cultural, economic and geographic boundaries, affecting millions of women around the world.
"Changing the world begins with the very personal process of changing yourself,..."
– Gary Zukav
Happy International Women's Day! →
Promote Awareness for Violence Against Women
Please come support the millions of women around the world who suffer from domestic violence at my photography exhibit this Friday at Paper Crane Gallery in Bloomington, Indiana 8pm! All profits go to women's shelter, Sol Naciente, in Buenos Aires, Argentina!
Photography Exhibit Opening this Friday, March 4th... →
growth of violence against women in latin america →
Food Works Market Grand Opening Feb. 9th 8-3
GRAND OPENING for Food Works - a local food market here in Bloomington, IN that is partnered with the women's shelter, Middle Way House. It runs 8am-3pm and will have all of their culinary delights available for sampling, plus door prizes and a chance to win a power hedge trimmer! They are located at 318 S. Washington Street, in the historic coca-cola building. Come show your support!
1 tag
Upcoming Exhibit
 Paper Crane Gallery presents: Creative Voices Photography Show by Courtney Michelle Miller Reception: Friday, March 4th, 8–10pm Show Runs: Wednesday, March 2nd through Sunday, March 13th Paper Crane Gallery is located at 401 W. 6th St. Suite J, Bloomington, IN 47404  (Entrance is located on the back of the building right off of the parking lot) Gallery Hours: Wed-Friday 2pm-8pm,...
3 tags
We're published! →
I've created a book of photos which were taken by the women of Sol Naciente, my students, and myself, to show how they applied their basic understandings of photography.
1 tag
Watch
WTIU covers the issue of domestic violence in the US, specifically in Bloomington, IN.
1 tag
1 tag
"Professor Michelle (me), I hope I have left in you what you have left in me, a..."
– Lorena, one of my students
1 tag
Exhibitions!
Great news! The meeting at the Museum of Women in Buenos Aires, as well as Paper Crane Gallery in Bloomington, Indiana , are going to host an exhibit for our project! I couldn't be more excited.
One Last Hoorah
Tomorrow, to properly bring our workshop to an end, I am accompanying the women on the ultimate self-esteem boosting visit: we are going to the Museum of Women for a private tour. The director, Graciela Tejero Coni, graciously offered to open the doors to my students and show them around. She thought it only made sense since they will soon be having their very own exhibit. I couldn't agree...
2 tags
1 tag
Day 9, Exceeding my Expectations
Yesterday I felt like I was revisiting my first day of class with the women at Sol. I was so nervous. It was finally time to see how the women did, how they applied their understandings of photography, and I was a wreck. Their pictures were ready. My time teaching was over. There was nothing more I could do but hope they listened and understood what I was trying to teach. On the way to pick them...
absolutely wonderful
and the title says it all.
2 tags
2 tags
2 tags
2 tags
2 tags
PH15 in Buenos Aires →
There's a really great organization in Buenos Aires that is doing similar work to me, only they work specifically with kids. Check out their website!
the big day!
Today's the big day. I go to pick up the pictures this afternoon. I'm anxious to see how they did! The book is already in the making too - so once I get them I'll just have to add some for each woman, and then it will be finished!
1 tag
1 tag
Day 8, Thankful
In honor of Thanksgiving, a major event for my rather large family, I started off talking about the holiday and what it means to me. I explained to the women that in my family everyone comes together to celebrate the things we have to be grateful for in our lives. We forget, at least for this day, all the things bothering us and focus on the good. As our exercise, I had all the women tell me five...
New Page!
Check out the newly-added "Who We Are" page to get to know the women in my photography workshop!
1 tag
Day 7, Getting Personal
With each day, I can see us getting closer to reaching my goals, which in addition to learning basics about photography, entails winning the women's trust and creating a space of support for one another. I see it in the way they interact with one another and the way they confide in me. Although I am still teaching about photography, it has been more under the surface since the women got...
1 tag
Give and Take, Day 6
Every day something good happens followed by something dark, grim, and difficult to process - like a reality check, reminding me that this workshop isn't just going to be some fluffy experience. There are going to be obstacles. The obstacles that I'm facing, though, are ones I have never prepared to face. It's already pretty overwhelming teaching photography in another language,...
2 tags
2 tags
"Photography is like a form of therapy for me. I can express all the things I..."
– Nazarena (one of my students)
1 tag
"Art is our one true global language. It knows no nation, it favors no race, and..."
– Richard Kamler
Exito!
Looks like we're going to be paying a visit the the Museum of Women in Buenos Aires for our own little exhibit!!! The directors were really excited about the project, especially because the women are taking their own pictures to show theirs lives, their struggles. They told me they would even open their doors to our group for free to show them the space and tell them about how the museum...
"It's in the reach of my arms The span of my hips, The stride of my step,..."
– Maya Angelou
1 tag
Day 5: complications
With the cameras came the complications. I gave them away and have since faced  problems with promoting equality and opportunity for all while simultaneously being just - I've learned the two don't always go hand in hand. I had a new visitor to my class, someone who had never attended before, but happened to show up the same day that I distributed the cameras. Coincidence? I think not....
1 tag
Demand Ratification of CEDAW →
The Convention on the Elimination of All Forms of Discrimination Against Women (CEDAW, or the Treaty for the Rights of Women), was adopted by the United Nations in 1979, and is the most comprehensive international agreement on the basic human rights of women. The Treaty provides an international standard for protecting and promoting women's human rights and is often referred to as a...
1 tag
1 tag
Day 4, the basics
You can't force someone to be passionate about something, nor can you teach them to have natural skills - these are things they must be born with, things innately built within them. You can, however, help them discover and develop these strengths and interests. This, I am coming to realize, is one of the most important things a teacher can do for his or her students. It is not about...
1 tag
"To the photojournalist, life is a series of split seconds. The path of history..."
– No Caption Needed